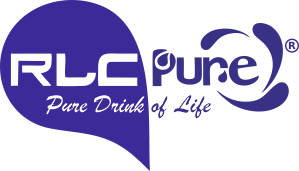 Working to make a better future for all. Focused to provide quality education, food & beverages, healthcare and employment to each and every class of society in need
Helping brands and people make living a Celebration by Reforming Initiatives and Ventures leading to the growth of Society
Making Viability Vital & Viral with a mission to prove that purpose-led, future-fit business models deliver superior performance that help everyone celebrate life
A भारतीय Social Entrepreneur ventured Thought Reforming Initiatives and Ventures, leading to the growth of the Social Economy. Kumar is working to provide the best quality education to every child from all sections of society by opening world-class International Schools with Zero Tuition fees so that even the last person in the community can afford quality education. He firmly believes that the future society can be developed only by providing positive quality education to our Future Generations.
Mr. Kumar is a Creative and Dynamic Leader, Angel Investor, Mentor, Reformer, Keynote Speaker and Emerging Business Tycoon, he ventured into Social Reforming Projects. Under his leadership, Kumar has fueled new creative startups.
Ventures & Growth
He is currently the founder and CEO of RamLagan Foundation, Managing Director of RLC Retails Ltd., Managing Director of Launch a Venture (LAV Business Solutions Pvt. Ltd.), Director of Datoda Foods & Beverages Pvt. Ltd., Director of RLC Pure Beverages Pvt. Ltd., Initiator of the Initiative "हम से है भारत" & "सबसे पहले भारत".
Ethics
Kumar Gaurav donates 100% of their companies profit for opening and running new International Schools to offer 100% Free Education to Everyone. He is determined to let everyone free from their Basics (Education, Healthcare & Career) so that they can imagine and ignite further to lead the Economy and Boost the Society to a positive Future.


Founder & CEO
His vision to serve the nation and society led to the foundation of RamLagan Foundation in 2019. Its main aim is to uplift needy people economically by providing them with jobs, helping them start their small-scale industries and providing quality education by opening International Schools with ZERO Tuition Fee.


Director | RLC Pure Beverages Pvt. Ltd.
Kumar Gaurav founded RLC Pure in 2015 with the vision of providing healthy and quality water at an affordable cost to ordinary people so they can save themselves from water-borne diseases. Later, Kumar envisions providing Free Drinking Water to people.
RLC Pure provides a wide range of Beverages, including Mineral Water, Tulsi Water, and Alkaline Water in 500 ml, 1 l, 5 l and 20 l packs.



Managing Director
With the vision of uplifting people economically by creating jobs and business opportunities, Kumar founded Launch A Venture (LAV Business Solutions Private Limited) in 2019, which connects startups to Local Investors and helps in launching new Startup Companies. It also conducts Startup Investors Meet, where startups present their projects, and interested Investors collaborate with them with investments.

Founder
ChaatBar is a chain of Non-Alcoholic Bars & Cafes providing a unique bar ambience without alcohol. It offers customers a great place to relax and unwind with friends over good music, beverages, and tasty food. They provide a relaxing environment with healthy options for people who would like to enjoy the bar atmosphere without alcohol. The ChaatBar offers its patrons an unforgettable experience and helps them create cherished memories in an enjoyable, friendly atmosphere.